There's a story in the
Guardian
about the increasing popularity of ale among both women and younger drinkers:
Real ale revival continues as women and young buy more
Report says sophisticated drinkers are keeping cask ale sales buoyant, despite pub closures and a declining total beer market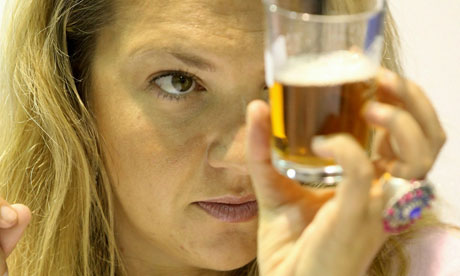 Real ale is enjoying a revival, a report reveals today, as younger drinkers and women embrace a drink which may be shedding its traditional "flat cap" image.
Despite declining total
beer
sales and pub closures, research shows that cask ale has outperformed the rest of the beer market for the third year running, increasing its share of beer sold in
pubs
and clubs and recruiting 100,000 new drinkers.
According to the
Cask Report
, Britain's National Drink, 2010-2011, published today, the real ale market grew by 5% in 2009 to £1.4bn, against a 2% decline in the total UK beer market, which remains dominated by carbonated beers such as lager.
[read the rest]
More good news: The editorial board of WLoAD -- Stephanie, Vicky and me -- met in Northampton MA this past weekend to review our submissions. The site was chosen because it's about the same distance from each of us. What a great bunch of submissions! There are some fabulous creative women who are eager to be part of our project. We're starting small (this site and a journal) but we have big ambitions. Baby steps for now, but look out when we gather some steam!